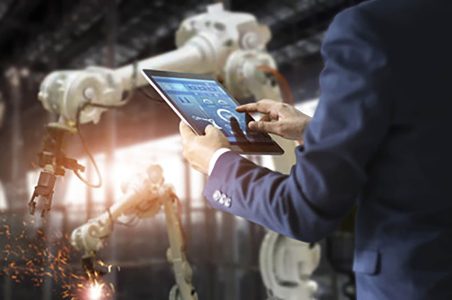 It is important today for any production company to have a follow-up on it. MES software is the most suitable solution for your reality. KmProd is one of them and META 2i, the company that develops the tool, has been specialized in this field for 30 years. 
The KmProd MES shop floor management system is aimed at small and medium-sized manufacturing companies that need excellent tracking and tracing capabilities. These companies need to comply with quality standards and regulations, need to collect and analyze production data in real time. A high degree of flexibility is also required depending on the production context.
KmProd is therefore an MES that has the ability to adapt to most situations. 
For small and medium industries (up to 500 employees).
Whatever your technology, whether your company is a start-up or a long-established structure, KmProd adapts to your case. The same is true for multi-site companies. KmProd has several modules that allow for the synchronization of information transfers between sites, all in a secure manner.
Your production is spread over several countries?
No problem KmProd can be translated into many languages and alphabets (including Mandarin and Arabic). 
Traceability and compliance with standards. 
KmProd will help you meet the standards of your business, whether in heavy industry, textiles, precision mechanics or food processing. 
Do you work with several materials?
No worries with KmProd, your traceability is at the heart of our concerns and at the center of your efficiency. Each step is listed and you can control your production in real time thanks to a simple, intuitive interface that can be configured to your needs, but also to the requirements of your teams (cutting, folding, serial numbers, packaging, assembly).
Also, if you have several suppliers, customers or intermediaries in your production, KmProd integrates the follow-up to give you a realistic vision of your production in real time. The granularity of the data and the possible nesting are numerous and very powerful.
How is your data managed?
Your data is used, accessible and intelligently optimized. 
Whether collected in a raw manner or processed by low or high level languages, your data is accessible and understandable. Define your KPIs from our lists (TRS for example) or create your own (specific to your business). 
Finally, your data communicates easily with other management systems, whether it is your ERP or the language of your machines. 
KmProd : for which jobs ? 
Here is a list of examples of trades and sectors where the MES – MOM KmProd5 software is deployed: 
Aluminum
Foundry
Plastics industry / Plastics
Food industry
Textile
Mechanics
Automotive
Assembly
Painting / Surface treatments
Maintenance
Logistics
Human Resources Management
To go further:
Request a free demo of Kmprod