What is preventive maintenance?
Preventive maintenance is a planned maintenance action carried out before a breakdown (maintenance actions such as "revisions"). It can be carried out in a planned way at regular intervals according to an intervention schedule or predefined criteria. 
Its primary objective is to reduce corrective maintenance operations to limit maintenance costs and lighten the workload of maintenance technicians. 
Preventive maintenance is also :
systematic preventive maintenance,
conditional preventive maintenance,
predictive preventive maintenance
Systematic" preventive maintenance 
Systematic maintenance consists in planning precise maintenance actions in regular time intervals either by calendar or by units (for example every 3 weeks or every 50 hours of operation); according to the use of the equipment, but not their conditions of interventions in order to maintain an optimal state of operation of the equipment.
It allows the detection of wear and tear or equipment failure before a breakdown occurs. This type of maintenance is easy to organize (pre-established schedule), avoids serious breakdowns, reduces machine downtime and costs. 
"Conditional" preventive maintenance 
Conditional maintenance consists in monitoring the state of the equipment in real time to decide on the maintenance action to be taken. It is carried out according to needs, when certain indicators show signs of failure, alerts pre-established by the technician or a drop in performance.
This increases the time between maintenance operations. For conditional maintenance to be effective, it is necessary to have a good scheduled maintenance strategy (preventive).
But this practice is more economical than preventive maintenance based on time or unit indicators, because maintenance is only performed when it is justified. 
"Predictive" preventive maintenance 
Predictive maintenance is based on real-time data from the equipment and its environment (intervention reports, temperature, inventory, etc.), and also uses historical data.
Combined, this allows to predict the future state of the equipment and also to limit to the minimum the number of unplanned curative maintenance operations without having the costs associated with preventive maintenance.
Predictive maintenance works through technologies, software and sensors. This set represents an essential combination in its operation by working together. This will allow sharing, analyzing and acting on the data. 
The benefits of KmMaint :
Significantly reduced equipment downtime
Extended equipment life
Reduction in the number of critical operations
Improved safety in the workplace 
Better performing assets, therefore more productive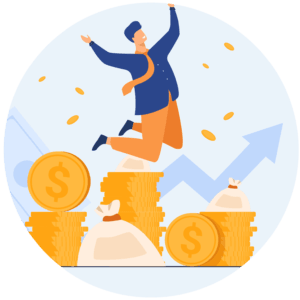 And now, what do you want to do?