The contributions of a "standard" MES :
The MES (Manufacturing Execution System) is a production management software that allows you to collect production data in real time thanks to production monitoring, traceability analysis and scheduling. It allows you to place your company at the heart of the 4th industrial revolution by joining a sustainable cost reduction approach.
The MES allows to make the intermediary between the machines and the management of the factories. It can complement many software applications such as CMMS (Computerized Maintenance Management System), PLM (Product Lifestyle Management) or by linking ERP (Enterprise Resource Planning) and production.
Go further with an MES adapted to your process
In order to meet the needs of industrialists, MES software editors propose for the great majority of the specific development so that the solution is the most adapted to each client. This method is more or less used in each project because each company has certain parts of its process that are specific to it.
In order to respond to certain industrial processes, some MES software publishers have specialized in specific fields such as pharmaceuticals, nuclear, aeronautics… This allows them to develop modules specific to these fields and their automata, machines… often specific to this sector.
Our approach is however singularly different from that of our colleagues, let's see how and why.
The advantages of an MES adapted to your industrial process:
Constant improvement of your industrial process.
Improved productivity of your workshops thanks to specific and adapted instructions.
More advanced management of your workshops and production tools.
Take advantage of multiple real and multidimensional returns on investment (ROI).
KmProd, the MES that adapts to each industrial process:
META 2i, developer of software solutions for the industry for more than 30 years, offers on average 50% of KmProd5 in standard version and 50% adapted or custom developed to meet the needs of each process.
This allows the company to be very multisectoral (see our references) and to present very interesting costs. This unique strategy offers the customer the right price while maintaining a high level of service and innovation.
Focus on KmProd and the aluminum industry:
KmProd offers its customers in the aluminum industry specific modules to improve and manage the finishing process with :
The scheduling calculation will allow to determine a production schedule according to an algorithm dedicated to your industrial process. This will determine the order of passage of the profiles throughout the production process.
Traceability and recognition of the profiles by camera: When the profiles are hung and unhung on the lacquering line, a camera will recognize the shape of the profile. This allows first of all a verification of the good progress of the production. In a second time, the verification will allow to launch the printing action of the label associated with the profile.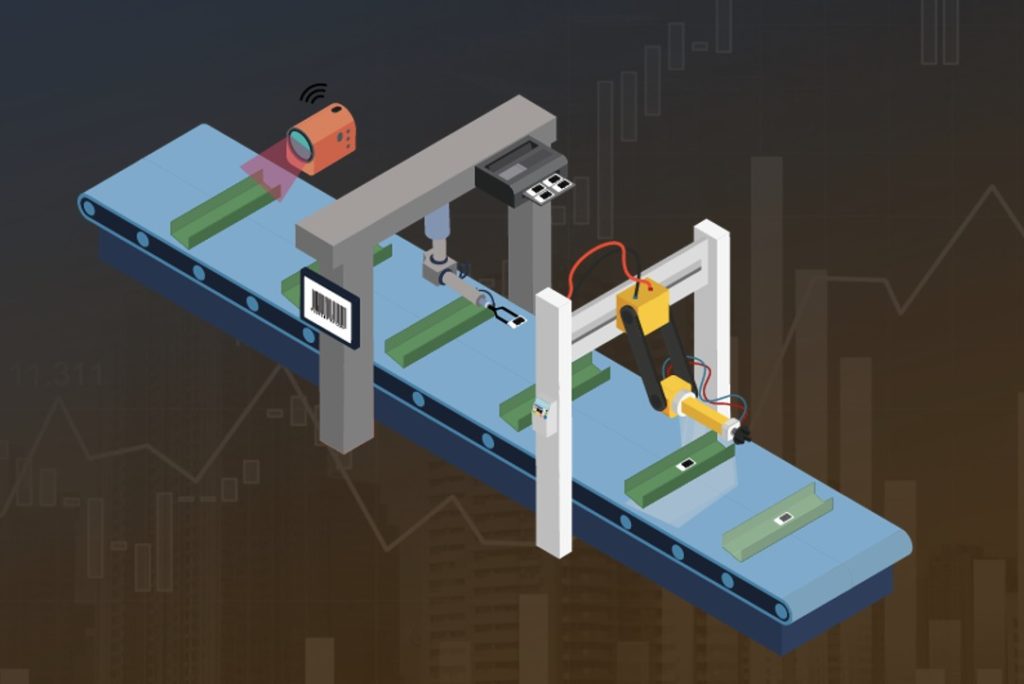 Thus, KmProd meets your needs, whether they are generic or specific, for a precise or common trade, for large or limited volumes.
Your transition to an MES software adapted to your production and to your realities is our daily business. With our teams, we can answer your needs and give you a visibility on the feasibility (or not) of your project. Do not hesitate to come and meet us!
And now, what do you want to do?