How can the region help you?
The Auvergne-Rhône-Alpes Region and the State co-finance your "Industry of the Future" projects. This aid covers the costs of consulting services, proof of concept, expertise and studies. It is up to 50% for a maximum of 32 000 € per company (maximum subsidy of 16 000 €).
This grant is aimed at all industrial companies in the AURA region, with priority given to SMEs/SMIs.
What are the conditions for obtaining this support?
Some criteria must be met to hope to benefit from the support Industry of the Future:
The size of the company: if your company has more than 4999 employees, you will not have access to this grant. Whatever the size of the company, if it belongs to another company, the ENE (Entreprise & Numérique) will take into account the consolidated figures.
The project must concern a site established in the region (if the head office of the company is not in Auvergne-Rhône-Alpes but one or more sites are installed in the region, they can claim this support).
Anything that is intended to "stay" in the company, such as computer equipment, cannot be financed.
Steps to be followed (mandatory):
Provide a deliverable for the associated mission (POC, specifications…)
Filling out a satisfaction questionnaire
Invoicing between the service provider and the company must be done
Once the paid invoice from the service provider is obtained, the company can obtain the grant (within an estimated time of 2 to 3 weeks after the paid invoice is provided).
How can META 2i help you?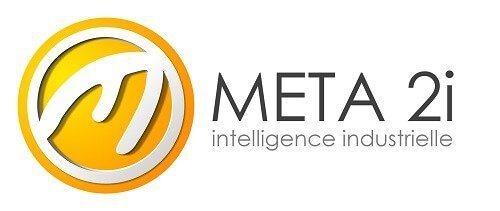 META 2i, as a publisher and integrator of its KmProd5 MES software, is accredited by the AURA region.
Thus, for all your projects related to the industry of the future, you can go through our company in order to benefit from the expertise of our teams, our KmProd5 software and the Industrie du Futur grant.
This support will be done in compliance with the criteria established by the ENE ?
And now, what do you want to do?