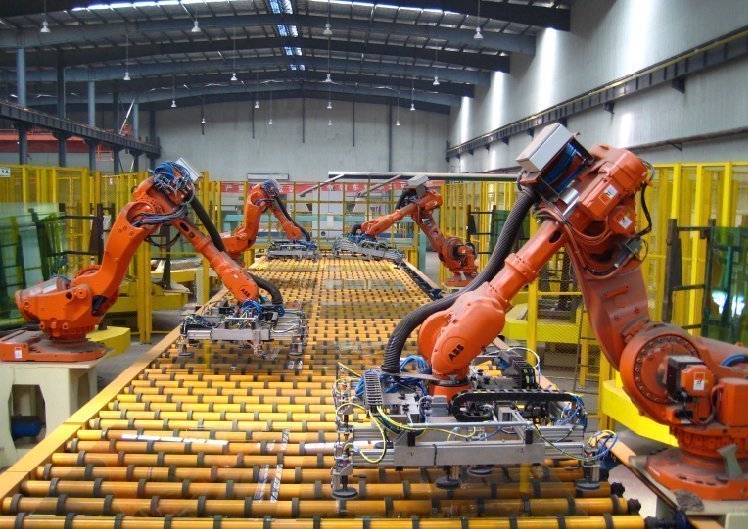 In an age of pervasive connectivity, manufacturing as many other sectors is in the process of integrating AI and automation in a way that increases quality control, delivery deadlines and the proper implementation of manufacturing processes. Our video will help you understand what it means concretely an how different that is from industry 3.0;
The world we are entering is a world of manufacturing era of virtualization and digitalization of data in manufacturing, which reflects the immense changes we have been experiencing in our daily lives. Macro-economically it means that companies are moving towards a service and employment economy. Users, and especially how they experience the service, will be the most important links in the industrial cycle. Implementing such a revolution implies mastering new technologies, training operators and executives, reviewing the current industrial organization models and above all measuring the industrial performance with new sets of KPIs.
From design to manufacturing, future industries will operate increasingly as global interdependent systems. Industry 3.0 had a vertical integration approach, with the automation of the industrial process in which machines and devices were not communicating with each other. In the era of the upcoming industry 4.0, machines and appliances can "talk" to each other, using new technologies such as IoT, BIG DATA analytics, COBOTICS/ robotics, all of which will inevitably increase the efficiency of factories. Implementing the Industry of the future is not an option fo French and GCC companies if they want to play an active role in this massive industrial revolution.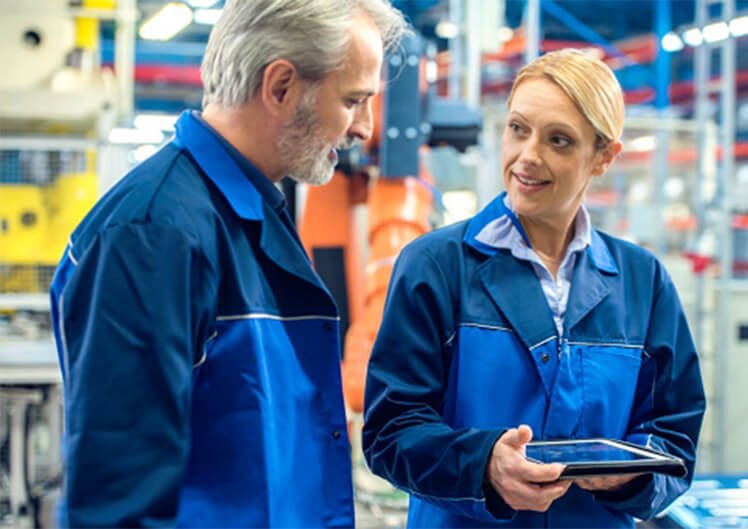 Not an option
Creating the industry of the future requires boldness and vision to embrace the digital world and the sustainable implementation of the industry of the future. This is with this ambition that we created Kmprod. Truly enough, jumping into IR4 can be daunting and bit confusing.
As a first step, eentrepreneurs need to rethink their business models and where they stand in the value chain. For some, this may mean that they need to convert their businesses into services and adapt their workflows to the purchasing habits of beneficiaries and users.
But to do so, and in order to embrace the wave of technical changes, industry leaders must be able to ask themselves and their teams the right questions. We and our platform assist them in finding the right answers.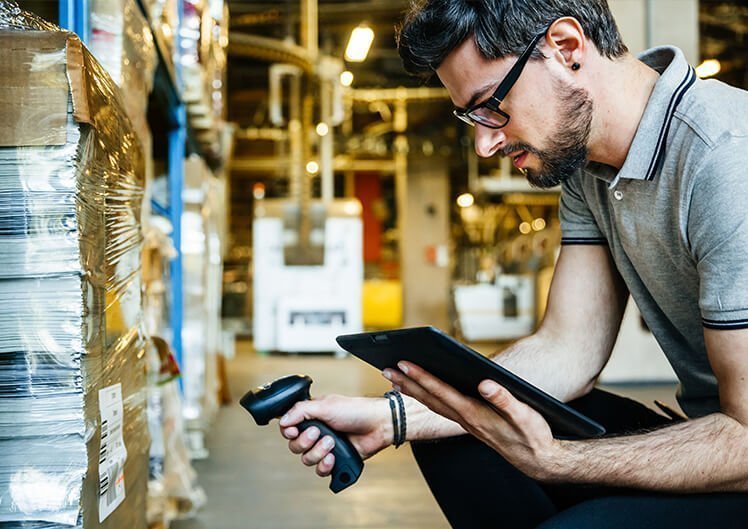 KmProd, a French IR 4.0 Expert
Kmprod is part of the French Digital Industry Initiative. The synchronization of innovations is aimed at highlighting French industry at the international level and as a demonstration of the experiences of national industry initiatives. France, as the UAE and KSA, have been very active in this revolution.
French government agencies have long been organizing a large-scale European campaign in France focusing on the future industry. The Industry of the Future has received unprecedented political support, which sees its development as a national priority. The aim is to strengthen the French industry sector at home and abroad by highlighting the top manufacturers and regional success stories.
This is what we have been focusing on for the past 30 years. Nowadays more than ever, we are continuing to anticipate innovation in the industry. As actors in robotics, big data, IOT, are willing to jump into this revolution, they need to be guided by a core business player who has a full expertise of the process. That expert will be the one adapting the new manufacturing technologies to the company's manufacturing requirements and quality standards. This what KmProD is all about.
KmProd X is part of our fully digitalized industrial intelligence platform that monitors, controls and operates our processes your way and by adapting to your methods.
Book a Free Appointment With Our Experts To Shape the Future of Your Industry with our KmProd X Suite.
MEET US ON SURE TECHNOLOGIES STAND AT GITEX 2019, DUBAI
#GITEX2019 Sheikh Saeed Hall S-A1