What is real-time production monitoring?
Real-time production monitoring allows you to monitor machines and collect downtime, causes of downtime, production times (and many others)
This monitoring also provides indicators such as the OEE (Overall Equipment Effectiveness) in real time, calculated from reliable data collected and processed directly by the MES (Manufacturing Execution System) software.
Access to this data allows you to orientate and reinforce your continuous improvement approach by deploying corrective actions.
Production monitoring features:
Recovery of data from different machines
Connection to automats
Real time management of workshops and machines
Real-time monitoring of rates, OF, rejects
Global acquisition of data in real time des données en temps réel
The contributions of production monitoring:
Avoid double data entry by centralizing it in the MES
Obtain more reliable data (reduction of the data entry error rate)
Collect the different data of the OF, of the machines (planned quantity, realized quantity, deviation, incident…)
Process data from multiple sources (including the link with the ERP) in order to act directly on productivity
Monitor the production process
Production tracking in KmProd :
In order to visualize the production follow-up of your workshops, KmProd proposes two standard interfaces which can be adapted according to your needs:
Production visualization :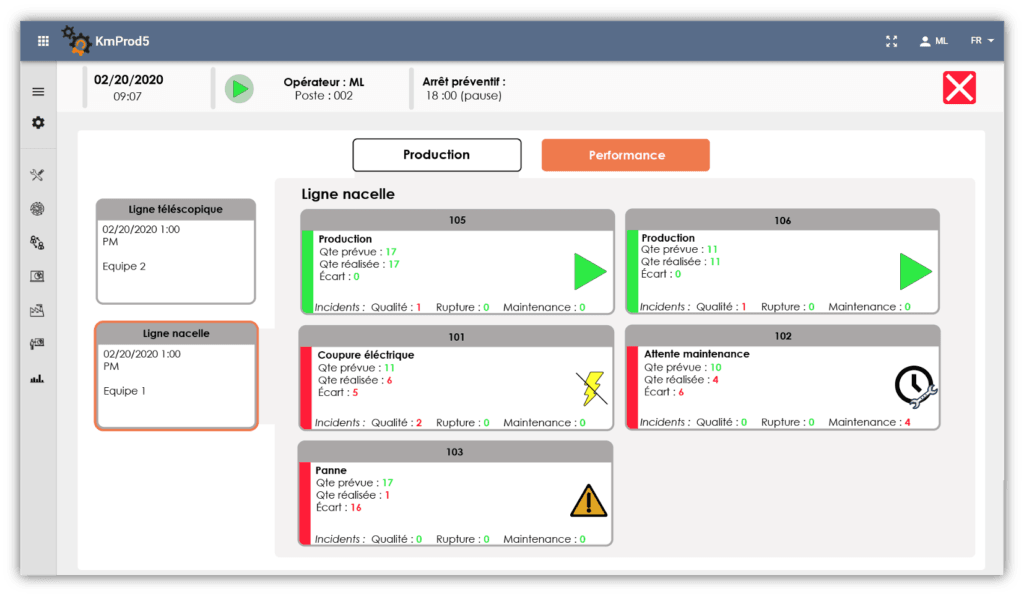 Performance Visualization: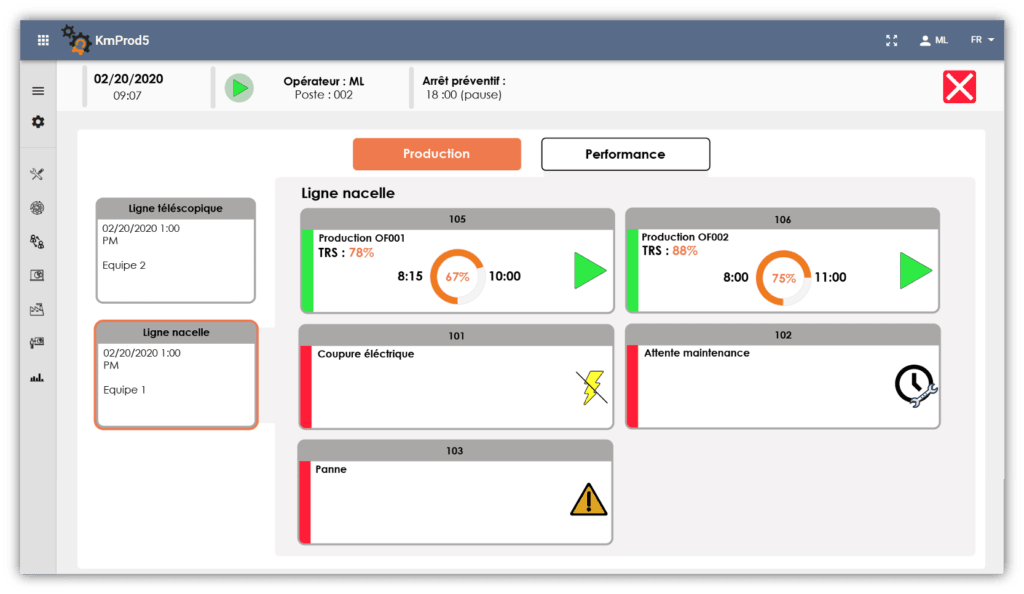 Thanks to KmProd, you will have access to our standard modules in order to manage the production follow-up of your workshops. Our team of developers can also adapt the screens and interfaces to your production. KmProd can be configured to each need in order to improve your productivity and follow-up.
Go even further with KmProd :
For even more functionalities, KmProd also offers you the development of modules specific to your needs in order to answer more advanced requests.
And now, what do you want to do?