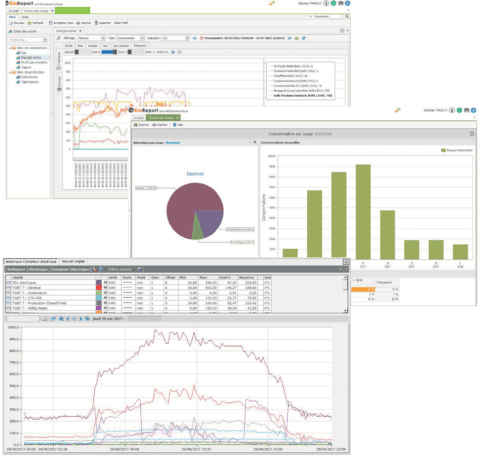 If you ask business owners to name their top unpredictable expense, many will give you the same answer: energy costs. Knowing that most of that energy is consumed in the form of electricity (or thermal energy).
With KmEnergy, you'll generate more benefits by:
by measuring your energy consumption 
by understanding what you are spending
analyzing your actual consumption 
managing your energy consumption.
This will allow you to be both more sustainable and increase your production performance.
KmEnergy calculates performance
Industrial: by providing secure and contextual access to dashboards that bring together the various indicators of the production system (OEE, electricity consumption, and all those that you choose to customize)
Energetic: allows you to search and validate your own EPIs (Energy Performance Index) and to have a technical and economic control of energy flows
KmEnergy will accompany you in your Lean and ISO 50001 processes:
A real decision-making tool to validate the actions to be taken in the context of continuous improvement:
LEAN for industrial performance 
ISO 50001 for energy performance
Multi-site / Multi-workshop management:
KmEnergy will collect and centralize energy data (meters, invoices…) from your different sites, workshops or sectors to analyze them and highlight underperforming locations or machines.
Thanks to real-time indicators: power peaks, voltage drops, energy consumption by machine, etc., the software will allow you to analyze and control your consumption in order to optimize your machines and your energy contracts.
Collect data from any data logger or sensor. This tool will allow you to identify energy-related issues and under- (or over-) performing assets, and ultimately get a comprehensive view of all key performance indicators.
Return on Investment (ROI):
A client company used KmEnergy on their production floor. Shortly after its installation (over a period of 6 months), the software detected a huge water loss.
With the compensation of this leakage alone, the company repaid the investment made in the software; after that, it's all profit for the customer.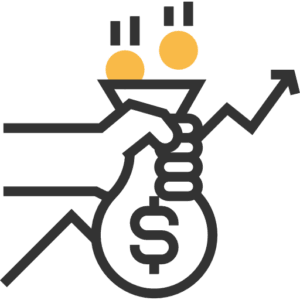 And now, what do you want to do?